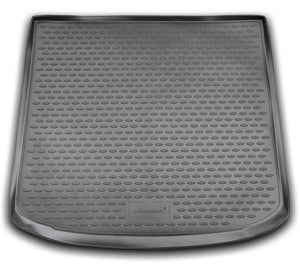 Description
It's a boot protector.
It is flexible.
Tailored and fits perfectly in the trunk of your car.
Very easy to install and remove for cleaning.
Made of 3D polyurethane, with an anti-spill edge of about 4 cm.
It does not deform.
Non-slip surface.
Withstands high temperatures.
Withstands liquids and abrasive fluids.
They can be washed with water.
It does NOT include the name or make of the vehicle.