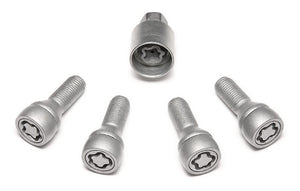 Description
Original Dacia Renault part and is in its original packaging.
Essential protection against theft of vehicle rims and tires, very high resistance to deformation and to attempted theft
Kit consisting of four anti-theft screws and a 17 mm key Dimensions: M12x1.5.
High strength steel.
High security, with a rotating ring that makes the screws impenetrable.
High torsion resistance and anti-theft protection.
To release the anti-theft system, only the personal key supplied with the screws can be used.