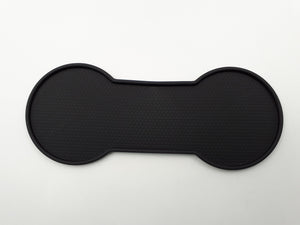 Description
Original Renault Accessory.
It's the mat that goes inside the coasters.
Help keep your car clean.
Easy to clean and place.
alfombras de calidad
Alfombrillas definitivamente para aquellos que quieren darle un toque de elegancia a su coche.Perfectas para el híbrido Captur
No válido freno mano manual
En captur 2 con freno de mano manual y cambio de marchas manual no es válido.
Un precio razonable pero muy excelente
Alfombra de goma para el fondo del portabebidas Captur 2. Cuando se colocan bebidas frías en los portabebidas cuando hace calor, las gotas de agua pueden correr hacia el plástico inferior y crear manchas de anillos, lo que puede evitarse colocando esta alfombra de goma. Es un producto genuino de Renault, así que no hace falta decir que encaja perfectamente. Es un buen producto que tiene un precio razonable y, sin embargo, conserva suficiente funcionalidad.